Posts for: November, 2014
By Family Dental Center
November 19, 2014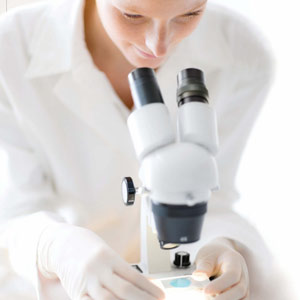 While it doesn't garner the star power of blood, saliva is still an important bodily fluid. A true multi-tasker, saliva contributes in many ways to the function and health of the body, from stronger teeth to more efficient digestion.
Here are six ways saliva helps your mouth and body function properly and stay healthy.
The mouth's natural cleanser. Bacteria are responsible for much of the dental disease that plagues us, particularly tooth decay and gum disease. Saliva clears the mouth of food remnants, bacteria's primary feeding source, after we eat. This leaves a cleaner mouth and fewer bacteria to cause infection.
The immune system's partner. Saliva contains an antibody called Immunoglobulin A (IgA) that attacks disease-causing microorganisms. Along with secreting other antibacterial agents like lactoferrin and lyzozyme that curb the growth and development of bacteria, saliva serves as the body's first line of defense against pathogens entering through the mouth.
Acid neutralizer. The optimal oral environment is a neutral pH of 7. Many of our foods and beverages, though, are highly acidic, which can raise the mouth's acid level. The acidic environment causes the minerals in tooth enamel to soften and dissolve (a process called de-mineralization). Saliva restores the balance by neutralizing any remaining acid after we eat (a process that takes about 30 to 60 minutes).
Mineral replacer. Even under normal conditions, enamel will de-mineralize to some extent whenever the mouth becomes acidic. Saliva restores some of the enamel's lost minerals like calcium and phosphate while it's neutralizing acid. If fluoride is also present in saliva from fluoridated drinking water or toothpaste, it too is absorbed by the enamel making it stronger and more resistant to acid attacks.
Digestion enhancer. Saliva lubricates the mouth while we eat, making it easier for us to chew (and taste) our food. Saliva also releases the enzyme amylase as we chew to break down starches before the food enters our stomach. The end result is more efficient and comfortable digestion.
The wave of the future in diagnostics. Like blood and urine, saliva contains genetic and disease markers that could tell a physician if a patient has a certain condition. Since collecting a saliva sample is much easier than with these other bodily fluids, diagnosing disease with saliva will become more prevalent as more calibrated devices reach the market.
If you would like more information on the role of saliva in the body, please contact us or schedule an appointment for a consultation. You can also learn more about this topic by reading the Dear Doctor magazine article "Saliva."
By Family Dental Center
November 03, 2014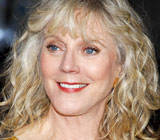 After her husband, producer Bruce Paltrow, succumbed to oral cancer in 2002, actress Blythe Danner made it her mission to help save other families from the heartache she and her children (Jake and Gwyneth Paltrow) suffered with his loss. Now active with the Oral Cancer Foundation, Blythe uses her fame to bring awareness to the disease, which she says she and her family knew very little about before Bruce received his diagnosis.
In an interview with People magazine, Blythe said she believes her husband's cancer could have been detected earlier if the family had been alert to the symptoms.
"For months I had noticed Bruce's voice was hoarse," she said. "I started asking him to see a doctor. But he kept saying, 'No, no, no, I'm fine.' "
When a lump became visible in his neck, he did go to the doctor and found he had a tumor in his throat. The cancer eventually spread to his lymph nodes. Compounding Blythe's sadness is the feeling that she might have been able to do something to prevent her husband's death.
"I feel tremendously guilty," she told the magazine, noting that she wishes she had simply insisted her husband get himself checked out. "Education and early detection are so important," she said of her campaign to raise awareness. "That's why I'm doing this."
Though Bruce Paltrow was a smoker, it's important to note that young, non-smokers comprise the fastest-growing segment of the population being diagnosed with the disease. That's because a sexually transmitted virus known as HPV16 is now a major cause of oral cancer.
Oral cancer screenings are yet another good reason to make regular semi-annual visits to the dentist. We have the training to notice oral abnormalities, and to monitor and/or biopsy any suspicious lesions. At your oral cancer screening, we will feel your neck for lumps and inspect your lips and all inside surfaces of the mouth, including the back of your throat.
Of course, if you or a loved one experience persistent hoarseness, white or red patches or other changes in your mouth or tongue that don't go away in a few weeks, please don't hesitate to come in and see us.
If you have any concerns about oral cancer, please contact us or schedule an appointment for a consultation. You can learn more about the disease in the Dear Doctor magazine article "Oral Cancer."