Posts for tag: mouthguards
By Family Dental Center
June 11, 2014
Clenching, or grinding of your teeth (also known as bruxing) are common habits. Biting forces are normally small, gentle, fleeting and very frequent throughout the day. In fact, it's the normal stimulus necessary to keep your teeth and jawbone healthy. When you clench or grind your teeth you apply forces up to ten times normal (in the 200 lb range). And it's not just the force, it's the duration and frequency with which they're applied. High forces lasting for seconds or minutes, frequently exerted, can affect some or all of the masticatory system. This includes the teeth, jaws, jaw joints and muscles, causing aching jaws, headaches, earaches, neck and even backaches; and the teeth themselves causing excessive wear, fractures, or even loose teeth.
Why does grinding occur? Habitual grinding is most frequently a reaction to stress. Sometimes abnormalities in your bite or malocclusion ("mal" – bad; "occlusion" – bite) can trigger clenching or grinding. It is normal for children to sometimes grind their teeth when new teeth are coming in, but it may be indications of stress too. You may be grinding your teeth subconsciously in your sleep, but it may be so loud as to awaken your sleeping partner. Or our office may be the first to suspect it during a dental exam because of the apparent signs of change to muscles, joints and teeth especially abnormal tooth wear.
What can be done about teeth grinding or bruxing? If you are symptomatic, having pain, muscle, joint or tooth soreness, the first step is to get you comfortable. Generally, a mild non-steroidal anti-inflammatory medication (aspirin, ibuprofen) and muscle relaxants will help in addition to moist heat and mild jaw exercises. Stress management is also helpful. To prevent further damage, we may recommend a bite guard made of wear-resistant plastic that fits over the biting surfaces of your upper teeth. These customized unobtrusive appliances when properly fitted and adjusted stop clenching and grinding activity, or at least the damage they can do. A bite guard can be worn day or night especially during stressful periods.
Contact us today to schedule an appointment to discuss your questions about stress and tooth grinding. You can also learn more by reading the Dear Doctor magazine article "Stress & Tooth Habits."
By Family Dental Center
May 27, 2014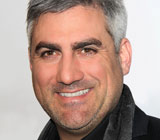 Some train intensively for months ahead of time, so they can achieve peak performance during the season; others simply enjoy occasional pick-up games with friends. But here's something all athletes, both amateurs and professionals, should know: Dental accidents in sports can happen at any time, and the consequences of not wearing the proper protective equipment can be serious.
Don't believe us? Just ask American Idol season 5 winner Taylor Hicks. Before his singing career took off, Hicks was a high-school basketball star; he lost his two front teeth during a championship game.
"It was just one of those collisions that happen in sports," Hicks recently told Dear Doctor magazine. "I never wore a mouthguard in basketball. Obviously I should have."
We agree. And we want to remind you that basketball isn't the only game that poses a risk to your teeth (although statistics show it's the leading cause of sports-related dental injuries). Soccer, bike riding, and equestrian sports — along with some two dozen other games and physical activities — are all on the American Dental Association's list of sports in which participants should wear a mouthguard.
What's the best kind of mouthguard? The answer is: the one you actually wear. For the maximum comfort and protection, there's nothing like a custom-fitted mouthguard provided by our office. This is a piece of protective equipment that's individually crafted just for you — in fact, it's made from a model of you own teeth! Not only will it fit your mouth perfectly, but it's also strong, lightweight and easy to wear.
It's true that off-the-shelf mouthguards are available from big-box retailers in limited sizes (like small, medium and large); also available are the so-called "boil and bite" types, which you soften in hot water before molding them into shape with the pressure of your fingers, teeth and tongue. Either one of these options is probably better than nothing — but neither provides the level of protection and comfort that a custom-made mouthguard offers.
When you consider the potential cost of tooth replacement — not just its hefty price tag, but also the lost time, trouble and inconvenience it can cause — we think you'll agree that a perfectly fitted mouthguard, made by our office, is a piece of sports equipment you really can't afford to do without. Best of all, its cost is quite reasonable.
So if you're the active type, come in to ask us about fitting you with a custom mouthguard. For more information, please contact us or schedule an appointment for a consultation. You can learn more in the Dear Doctor magazine articles "Athletic Mouthguards" and "An Introduction to Sports Injuries & Dentistry."