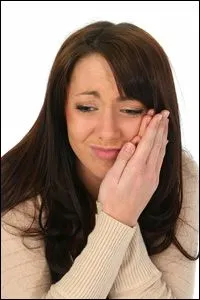 DENTAL EMERGENCY: CALL (847) 998-1281 IMMEDIATELY! Our emergency dentist DR. CULLINAN IS AVAILABLE 24/7 TO TREAT DENTAL EMERGENCIES
Our staff empathizes with dental emergencies . Dr. Cullinan knocked his front teeth out in a hockey incident many years ago and clearly understands the agony of a toothache. Dental emergencies are treated promptly by our office and we do everything in our power to alleviate pain and discomfort. A knocked out tooth or bitten tongue can cause panic in any parent, but quick thinking and staying calm are the best ways to approach such common and prevent additional unnecessary damage and costly dental restoration. Please contact our office to get in touch with our emergency dentist as soon as possible.
One of the most common dental problems to require emergency care is sudden tooth loss or breaks, usually caused by trauma or a fall. Although dental accidents are not generally life-threatening, getting immediate care from a dentist is necessary in order to help preserve the tooth and the smile's overall appearance. Even small breaks can cause nerve injuries through bacteria build-up in the soft pulp inside the tooth, potentially resulting in permanent damage if left untreated. A tooth fracture that might seem to be little more than a cosmetic problem can sometimes actually need a root canal to prevent infection and nerve damage.
Other types of dental emergencies include:
Inflammation
Bacterial infection
Abscess
Loose tooth
Knocked out tooth
Cuts and lacerations to the gums, tongue, lips, and cheeks
A dislodged or knocked-out tooth
A cracked or broken tooth
A toothache
A broken dental crown, implant, or other restoration
A bitten tongue or cheek
Broken braces
Accidents happen. If you require urgent dental care then it's time you called Family Dental Center in Glenview, IL For more information on Emergency Dentistry by filling our Contact Form or calling (847) 998-1281 today!