Regular dental visits are essential to make sure oral health problems — from tooth decay to oral cancer — are detected and treated in a timely manner. At our office, your oral health is our paramount concern. We want to make sure your teeth stay healthy, function well and look great! From regular cleanings and exams to advanced restorative treatments, all of your comprehensive dental care can be addressed at our facility. Services we offer include:

Emergency Dental Treatment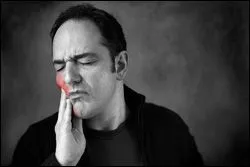 Emergency Dental Care
Our goal is to help you to minimize the risk of emergency treatment. This is why we commit a generous amount of time designing a Lifetime Treatment Plan that will help you to offset the possibility of unforeseen pain or tooth breakage. Read More...